Class 003 Graduation - The Fire Academy of Kentucky
Nov 6, 2023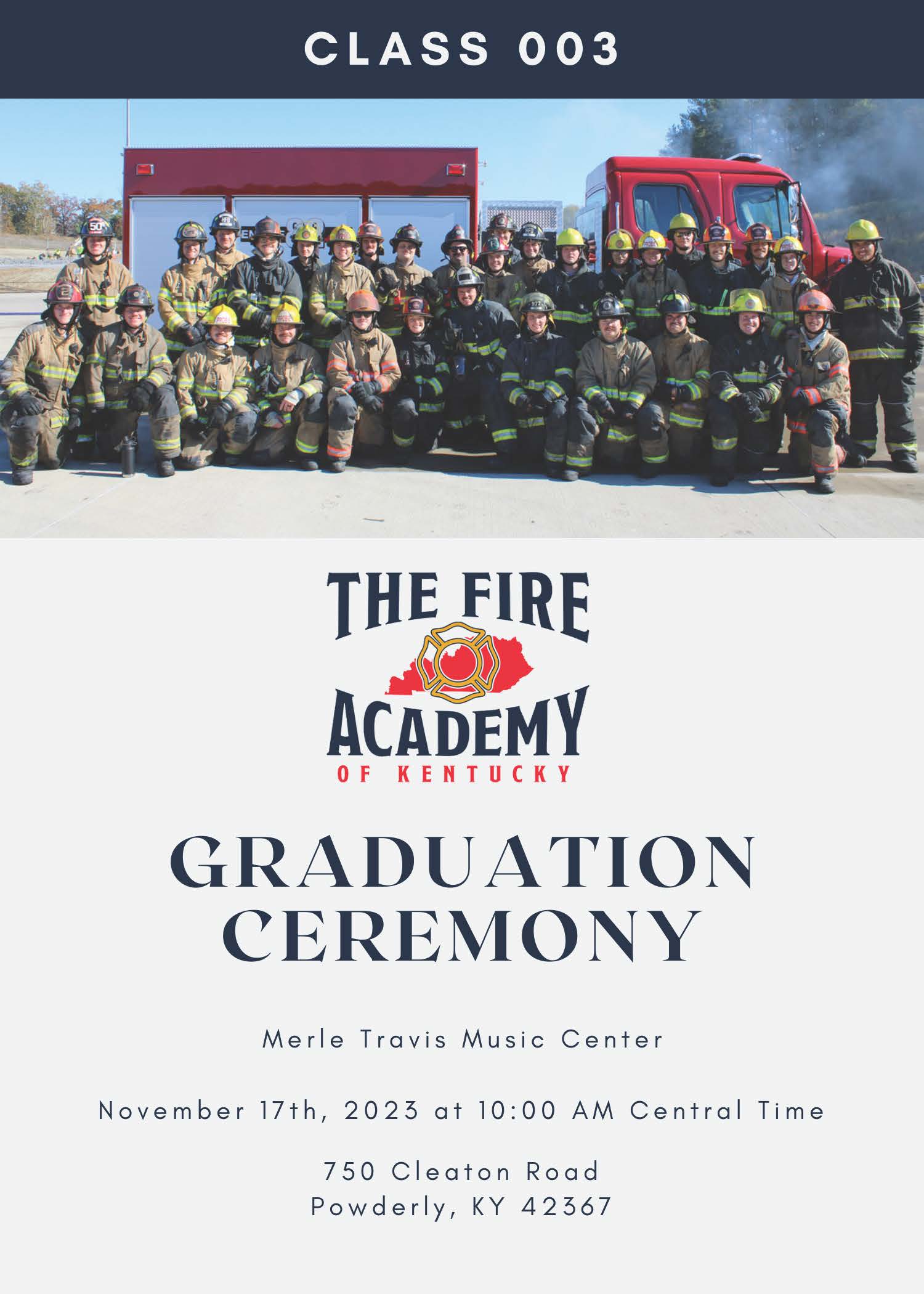 The Fire Academy of Kentucky is pleased to announce Class 003 will be graduating November 17, 2023. We invite you to join us in Muhlenberg County as we recognize these 32 recruits.
The graduation ceremony will begin at 10:00 AM Central at the Merle Travis Music Center, 750 Cleaton Road, Powderly, KY 42367.
We hope to see you there!