2022 Kentucky Fallen Firefighter Memorial
Sep 13, 2022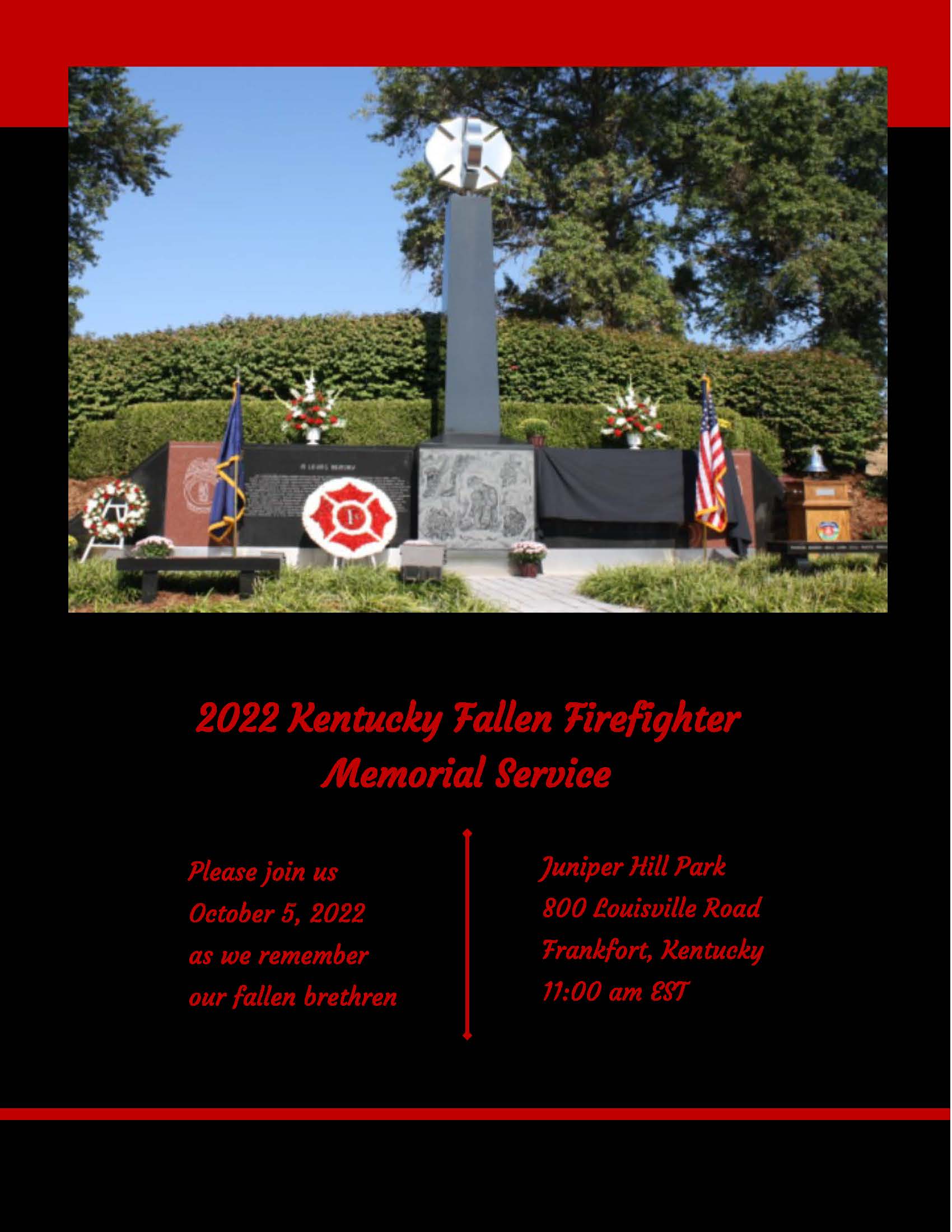 The Kentucky Firefighters Association, Kentucky Professional Firefighters Association, Kentucky Association of Fire Chief's, Frankfort Fire and EMS, Franklin County Fire Department and the Kentucky Fire Commission are conducting the annual Memorial Service remembering all the Kentucky Firefighters who have given their lives in the line of duty protecting the citizens of the Commonwealth. The above agencies cordially invite all firefighters, families, and friends to attend.
If your fire department has an Honor Guard or Bagpipers and would like to participate in this service please contact Battalion Chief Mike Felty, Frankfort Fire and EMS at 859-707-9034 or mfelty@frankfort.ky.gov.
The date and the location of the service will be:
WEDNESDAY, OCTOBER 5, 2022 AT 11:00 A.M. (EASTERN TIME) AT THE FALLEN FIREFIGHTERS MEMORIAL IN FRANKFORT, 800 LOUISVILLE ROAD (JUNIPER HILL PARK).
There will also be a Red Helmet Courage Ride in conjunction with this memorial. Riders will meet at the parking lot of Dick's Sporting Goods at 7800 John Davis Drive in Frankfort at 9:30 am and ride to the memorial.
We encourage you to attend this very special service.