Kentucky Fire Academy Class #001 Graduates
Nov 17, 2022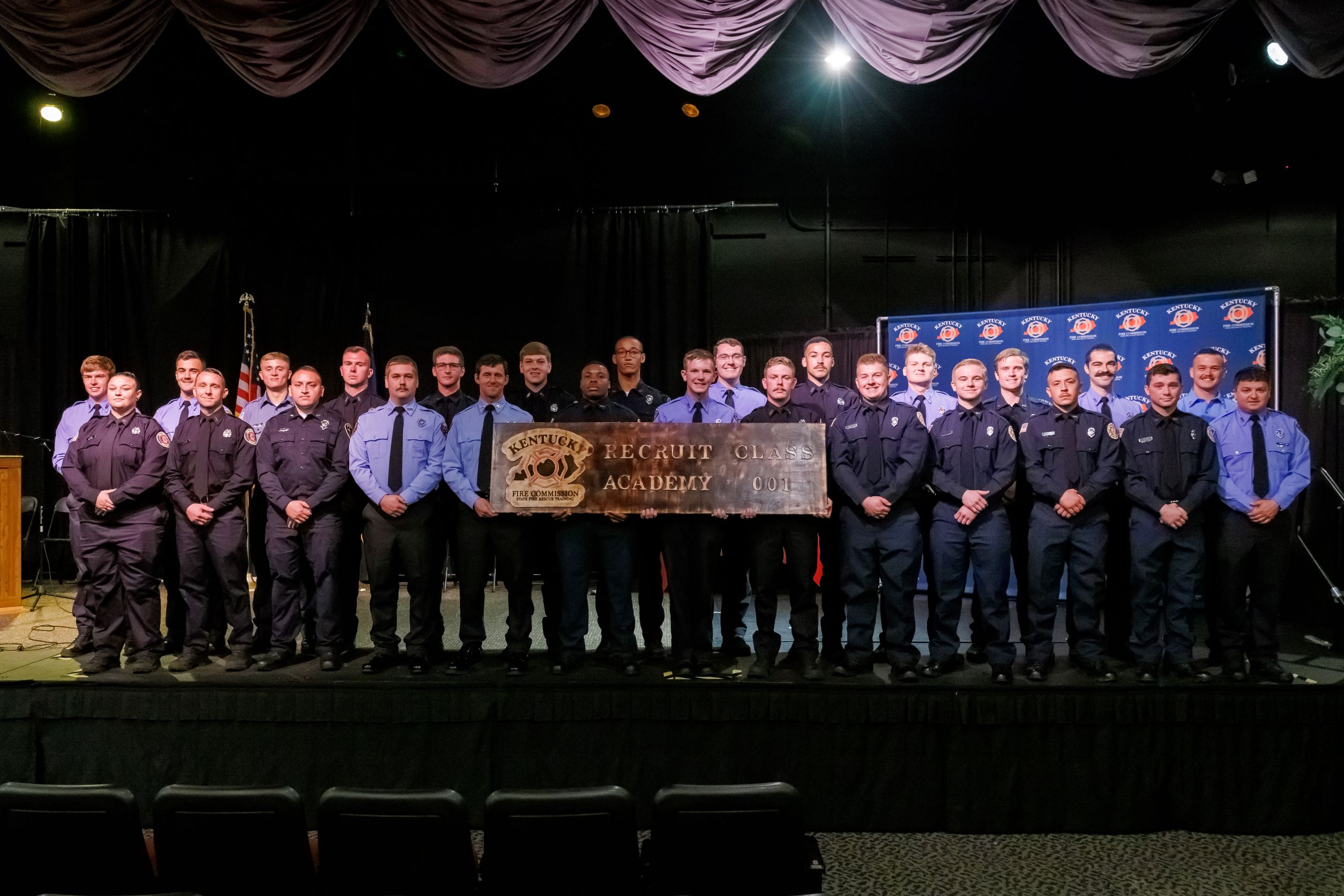 Congratulations to the 26 recruits for completing the very first Kentucky Fire Commission's Recruit Academy! These recruits spent 13 weeks in training and will exit the Academy as fully certified 400-hour firefighters in the state of Kentucky. Kudos to each of them for their hard work and their accomplishments! Dr. Czarapata presented each recruit with their diploma during the graduation ceremony.
The Fire Commission would like to thank the recruit's departments, recruit's families, Academy staff, Wendell H. Ford Regional Training Center, instructors, graduation speakers, and everyone who has supported and assisted with development and execution of this pilot class. They say it takes a village, and we can fully attest that it does.
Please visit the link below for a video feature of the recruits throughout their time at the Academy (note that due to size of the video, it may take extra time to load)
Please visit the link below to view the graduation ceremony:
Planning and preparation for Class #002 will soon commence.